Dick's Sporting Goods needed help launching their own in-house compression sportswear brand Second Skin. They wanted to target Cross Fitters, IRONMAN Triathloners, and Tough Mudders. Knowing these athletes live for an extreme challenge, we gave them one by making a fully-redeemable coupon that weighed 100LBS.


Case Study



Our video with Influencer Christmas Abbott almost topped 2M views.





Awards:

2018 Clio Sports: Gold - Innovation | Innovation Medium

2018 Clio Sports: Silver - Direct | Other

2018 Clio Sports: Bronze - Events/Experiential

2018 Cannes Lions: Direct | Use of Ambient and Small Scale - Shortlist

2018 Cannes Lions: Media | Use of Ambient and Small Scale - Shortlist

2018 Communication Arts: Non-Traditional | Single Work - Nov/Dec Annual

2018 ADC One Show: Design / Collateral Items - Single or Series - Merit


Press ::

http://www.sun-sentinel.com/local/miami-dade/fl-fea-wodapalooza-fitness-event-miami-20180110-story.html




Pella Windows & Doors designed the most durable fiberglass window frame in the country. They tasked us with creating a 'social first' stunt to demonstrate how the window could survive pressure, salt water and other environmental stressors. Naturally, we gave the window to famous Instagram sufer Jamie O'Brien for a day out on the surf in North Shore, HI.

Online Video :30



@whoisjon Jamie O'Brien YouTube Video




Image Selects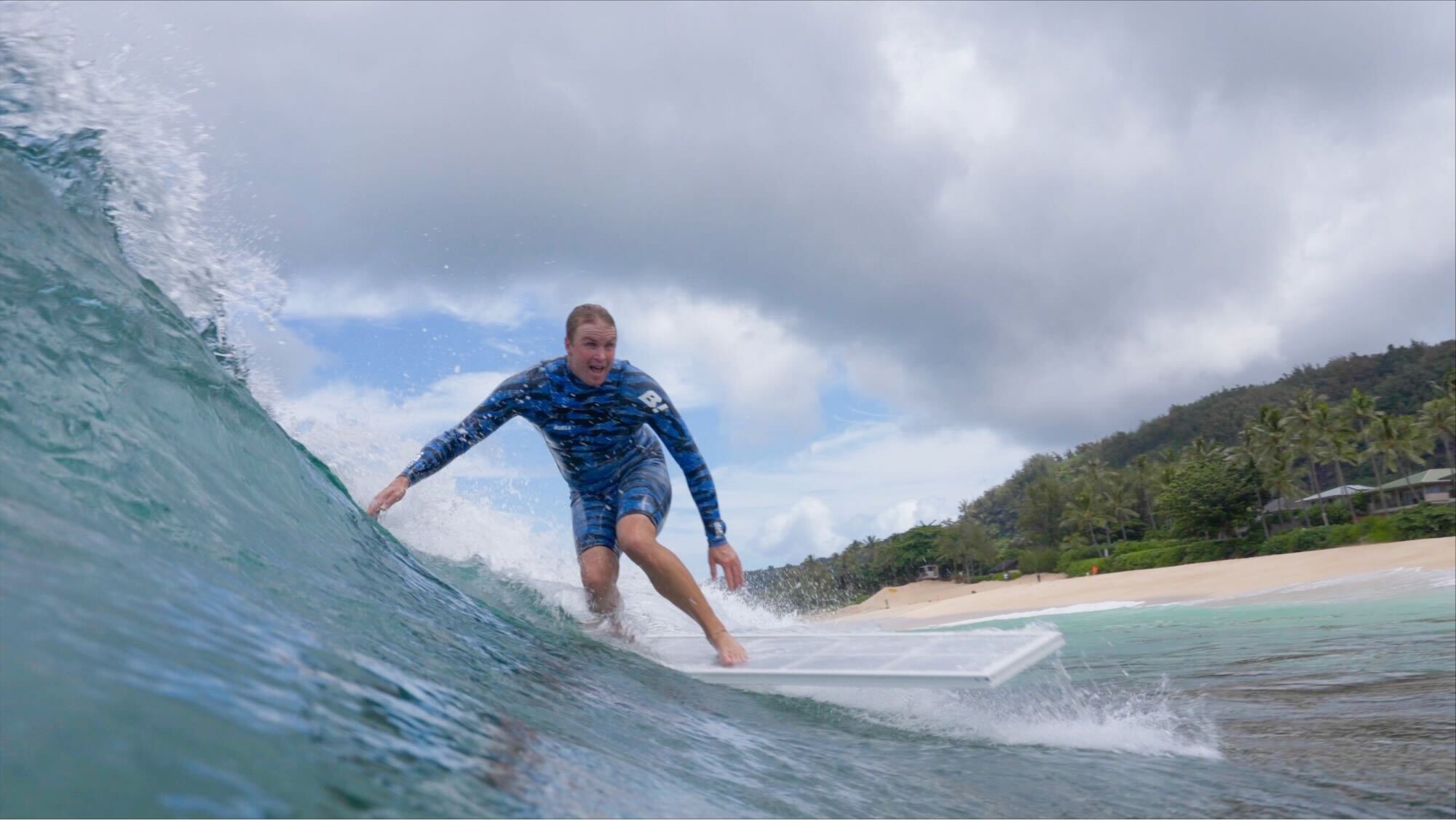 Press:

https://www.mensjournal.com/adventure/7-absurd-stunts-jamie-obrien-ever-pulled-off/

https://www.shots.net/news/view/pro-surfer-jamie-obrien-surfs-a-window

https://www.theinertia.com/surf/jamie-obrien-surfing-window-north-shore-oahu/

https://www.plasticsnews.com/blog/can-you-surf-fiberglass-window

https://unofficialnetworks.com/2022/02/15/jamie-obrien-surfs-fiberglass-door/



Samsung released 4 new devices and phones in August of 2020 at their annual Unpacked event. With so much happening at once, we teased the release of the new devices ahead of the event. Each piece of content used to tease the devices leverages a new product benefit or feature.


DOOH Board in Seoul played each of our teaser videos, tolling up about 11M views on YouTube.



To tease console-level gaming capabilities, we made content resembling game controllers.






Ear buds aka "Beans" headphones for studio quality music.



Form-factor teaser video for butterfly like hardware design.


Art Director: Mike Butler


Jet Suite X is a semi-private Jet service focused on bringing efficiency (and some glamour) back to air travel. Think Uber Rideshare, but make it for private jets.


OOH Billboard in downtown POR targeted at business travelers letting them know they save time by flying with us.



McCarren Airport luggage return ad promoting planeside bag delivery



Fun with COVID messaging



OOH Board

There's a fine line between being a "Dad" and being a "Daddy." Dad, of course, is sophisticated, mature, and less flashy. Daddy, however, is edgy and dripping with style. We brought this notion to life in an interactive way on Father's Day for Audi USA with the Instagram Stories Poll feature by letting our audience of 14M followers decide whether particular Audi models are more "Dad, or Daddy?".





Frame 1: Introduction
Frames 2 & 3: Audi Q8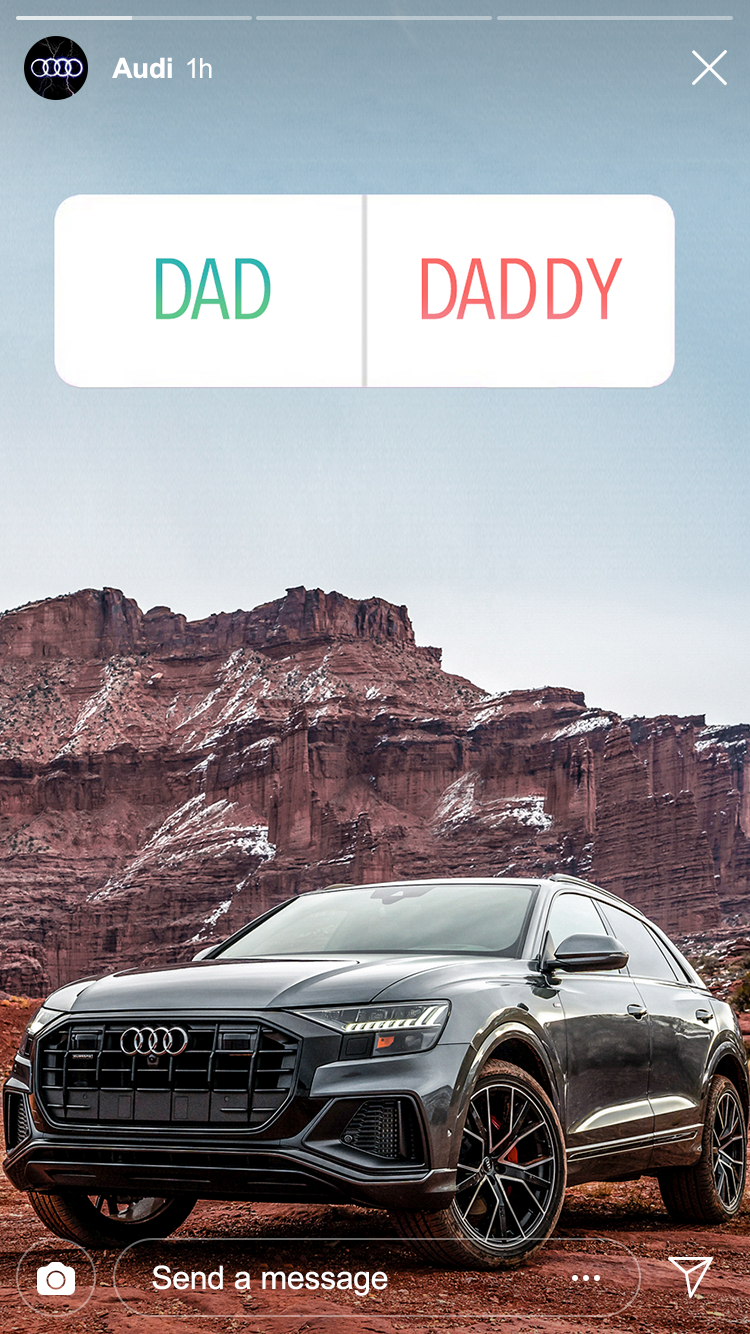 Frames 4 & 5: Audi A6
Frames 6 & 7: e-tron Concept
Frames 8 & 9: RS5 Coupe
Frames 10 & 11: e-tron SUV
Frame 12: The End
---
"Not Terrible." — Mark Fenske